Yesterday, Taylor Swift announced that after years of wanting to work together, she and Shawn Mendes had finally collaborated on a remix of her song, "Lover."
Of course, it didn't take long before fans began noticing parallels between Shawn's new lyrics and his relationship with Camila.
he first apparent reference to Camila was this line.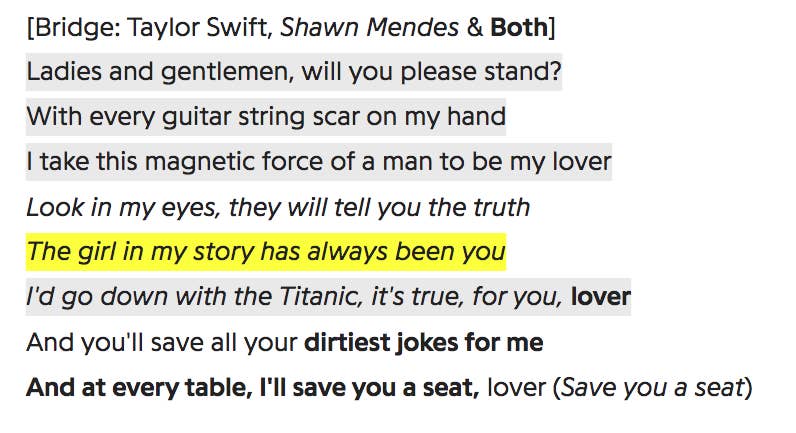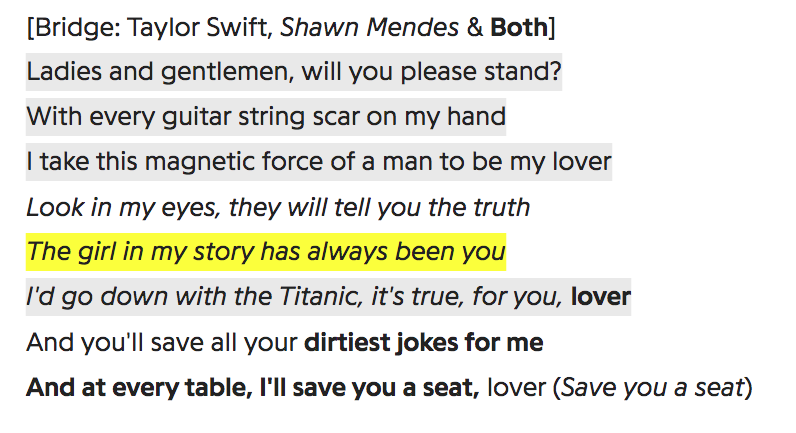 Fans immediately noticed the clear link between the lyric from "Lover" and one from another of Shawn's songs, "Why." 
In "Why," Shawn details his romantic feelings for a friend who has become his "muse" and inspires "every word" that he writes.


While the song was released before he and Camila became official, fans have believed for a long time that it was written about his feelings for her while they were friends.

Aww! Too adorable!